SACRED believes a woman could never have enough Pearls! Each of SACRED's Pearl pieces are made with pearls that occur spontaneously in the wild instead of cultured or farmed Pearls which make up the majority of the Pearls that are sold.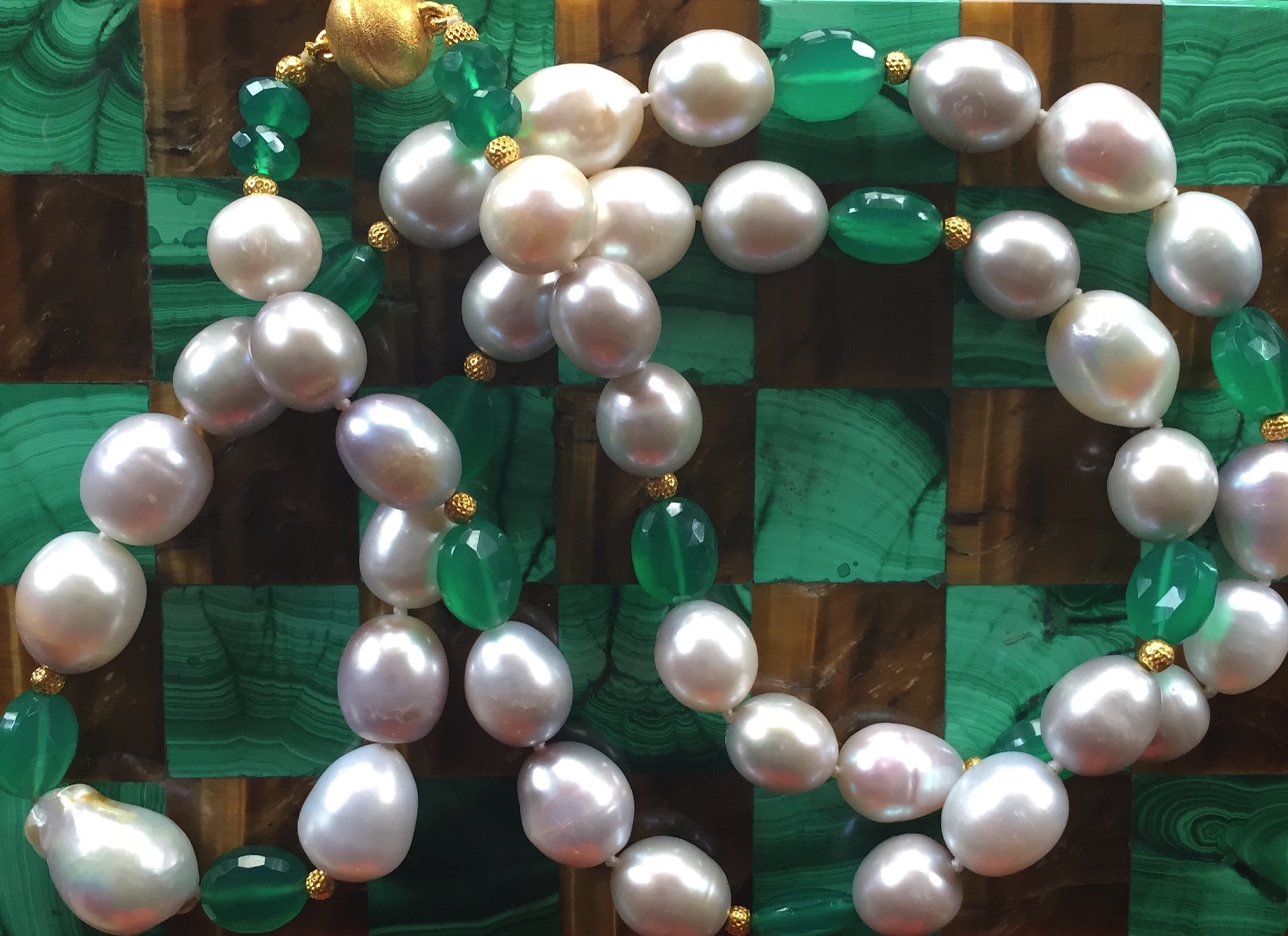 SACRED favors two species of Pearls, Keshi and Baroque Pearls. Keshi are non nucleated pearls found inside the wild pinctada fucata known as Akoya oysters. Keshis vary in size and color. Since Keshi are all nacre, they are incredibly lustrous and shiny. Baroque Pearls are non symmetrical in nature. They are mantle-tissue nucleated instead of bead nucleated. Baroque Pearls were highly prized by Renaissance jewelers who valued their exquisite natural forms , superior nacre and luster.
Pearls can be a perfect healing stone. Ayurveda has traditionally over the centuries used pearl powder as a stimulant to digestion and to treat mental ailments. Queen Victoria even used pearl powder to maintain her complexion!